On Sundays, Browser subscribers receive a special edition filled with quizzes, images, archive picks and other excellent goodies. A taste of yesterday's supplement is included below; if you'd like to receive the full supplement every Sunday, please do Join The Browser.
---
Prize Quiz Of The Week
If you have a five-goal handicap in polo, are you a good player or a bad player?
What happened at the Estadio Azteca in Mexico City on 22nd June 1986?
What is Deobandism?
In 1920 the Czechoslovak writer Karel Čapek coined a word which has since passed into many languages to describe a field of technology and its products. What is the word?
Where might you encounter a nekomata, a bakeneko, a kasha and a maneki?
Answers at the foot of the page
---
From The Browser Four Years Ago
Raising A Teenage Daughter
Elizabeth Weil & Hannah Duane | California Sunday | 30th November 2017 | U
A mother writes about her teenage daughter; the daughter annotates the article. The effect is one of eavesdropping on a conversation between the inner voices of mother and daughter. Both have precision, plausibility, and charm. Hard to say which is more compelling — the honesty of the dialogue, or the love so clearly present. Would an angry dialogue make such good reading? (1,600 words)
From The Browser Six Years Ago
Observations On Donald Trump
Ward Baker | NRSC | 22nd September 2015 | PDF
Prescient advice from a Republican strategist on the implications for GOP Senators were Donald Trump to win the party's 2016 presidential nomination. "Trump is a Misguided Missile. Let's face facts. Trump says what's on his mind and that's a problem. Our candidates will have to spend full time defending or condemning him if that continues. And, that's a place we never, ever want to be" (1,750 words)
---
Performance Of The Week
Sam & Dave perform Soul Man in 1967 for the German television show Beat-Club. Sam Moore (born 1935) is the tenor; Dave Prater (1937–1988) was the baritone. They performed together from 1961 until 1981.
---
Image Of The Week
Traffic Management In Amsterdam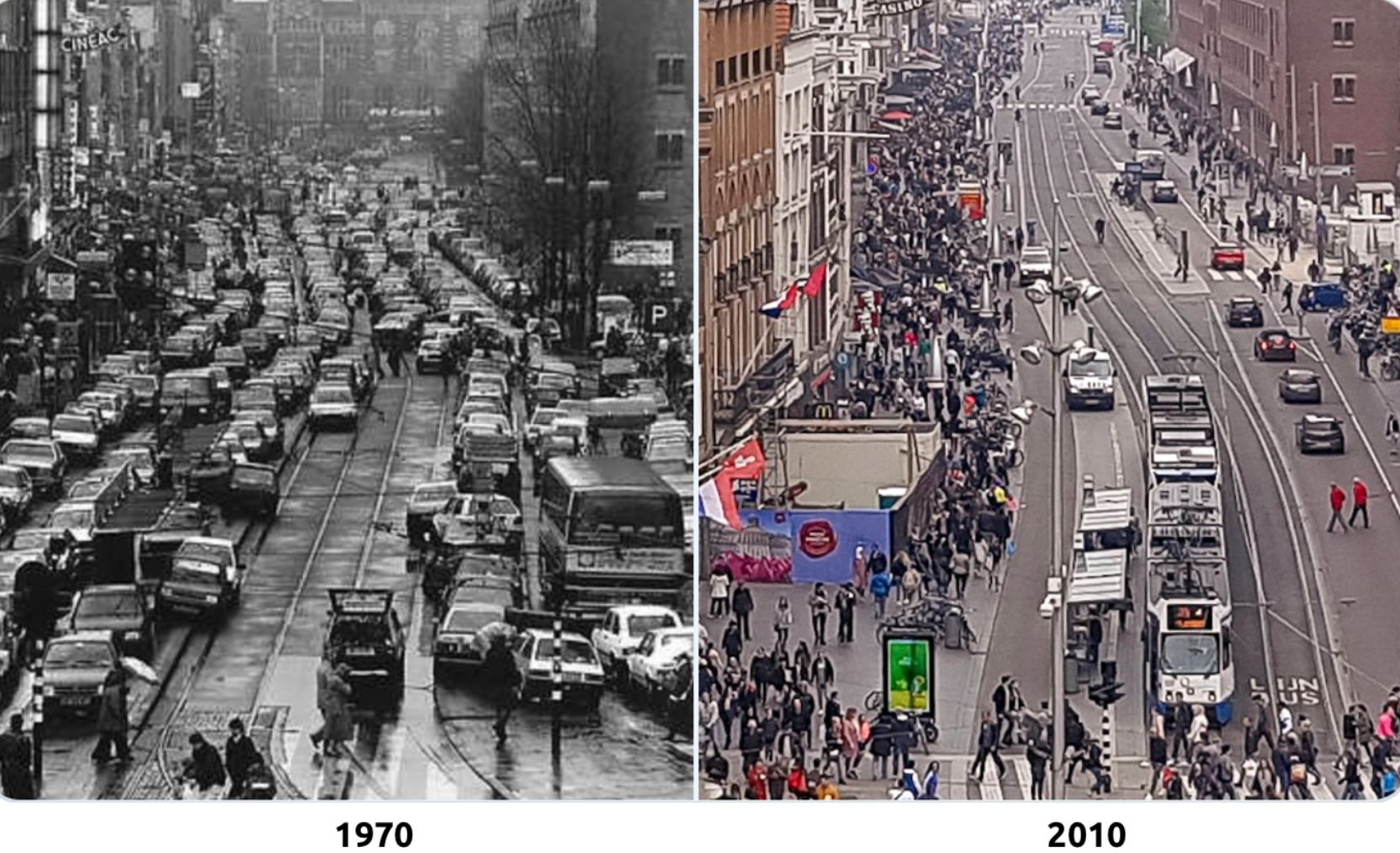 The Damrak main street in Amsterdam, before and after the city government gave pedestrians, cyclists and public transport priority over motor-cars.
source: The One-Handed Economist
---
Quiz Answers
---
If you enjoyed this Sunday Supplement, you can receive it every single week just by joining our 10,000 subscribers:
Join the Browser
Caroline Crampton, Editor-In-Chief; Robert Cottrell, Founding Editor; Jodi Ettenberg, Associate Editor; Raymond Douglas, Associate Editor; Uri Bram, CEO & Publisher; Al Breach, Founding Director
Editorial comments and letters to the editor: editor@thebrowser.com
Technical issues and support requests: support@thebrowser.com
Or write at any time to the publisher: uri@thebrowser.com
Proudly published with Ghost, the fiercely independent website and newsletter platform