On Sundays, Browser readers receive a special edition with puzzles, poems, books, charts, music and more – here's a little taste of this week's edition.
Image Of The Week
Portrait of Charlotte du Val d'Ognes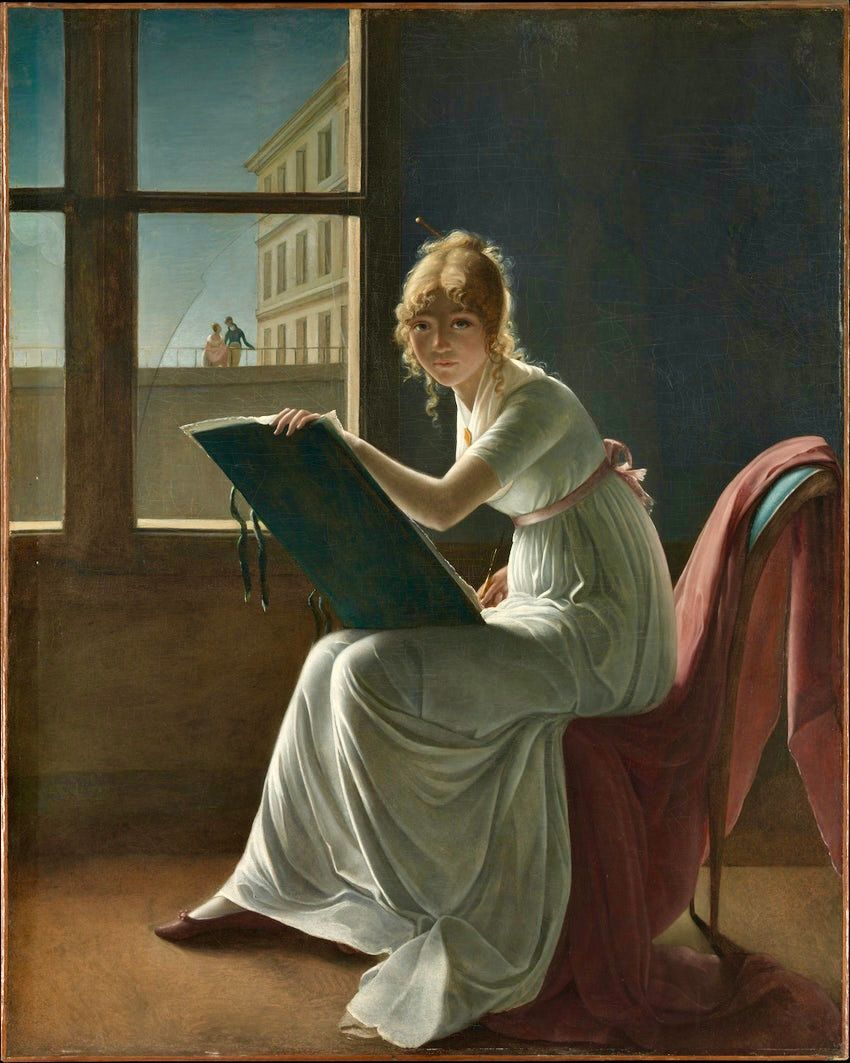 "Our attention is initially drawn to the light, which clings to the contours of a woman thought to be Marie Joséphine Charlotte du Val d'Ognes. The artist meets our gaze: are we the model or a mere distraction? Our concentration strays to a frame within the frame — the scene encased by a broken windowpane. First attributed to Jacques-Louis David, this portrait is now believed to be the work of Marie-Denise Villers (1774–1821)" — Public Domain Review
---
Poem Of The Week
Excarnation
Kim Parko | Poetry Foundation | May 2022
In this story, despite
our reservations, we do have kids.
We adore
their tiny furred faces and deep
pooled eyes.
They are hungry; my milk is pale with
thin oats.
I suckle them in a tiny boat
bobbed by the stormy sea.

The captain
has long passed; his gold has sunk.
continue reading at Poetry Foundation
---
The Browser Sunday edition is a smorgasbord of delights. If you enjoyed this taster, subscribe for puzzles, crosswords, art, charts, articles and more each Sunday - plus five articles daily, in your inbox: