On Sundays, Browser readers receive a special edition with puzzles, poems, books, charts, music and more - plus selections from our decade-plus archive of the finest writing on the internet. Here's a taste of this week's edition.‌
Performance Of The Week
John McLaughlin (guitar), Jean-Luc Ponty (violin) and Zakir Hussain (tabla) perform McLaughlin's composition Lotus Feet at the International Jazz Day All-Star Global Concert in the Hagia Irene, Istanbul, on 30th April 2013.
---
Chart Of The Week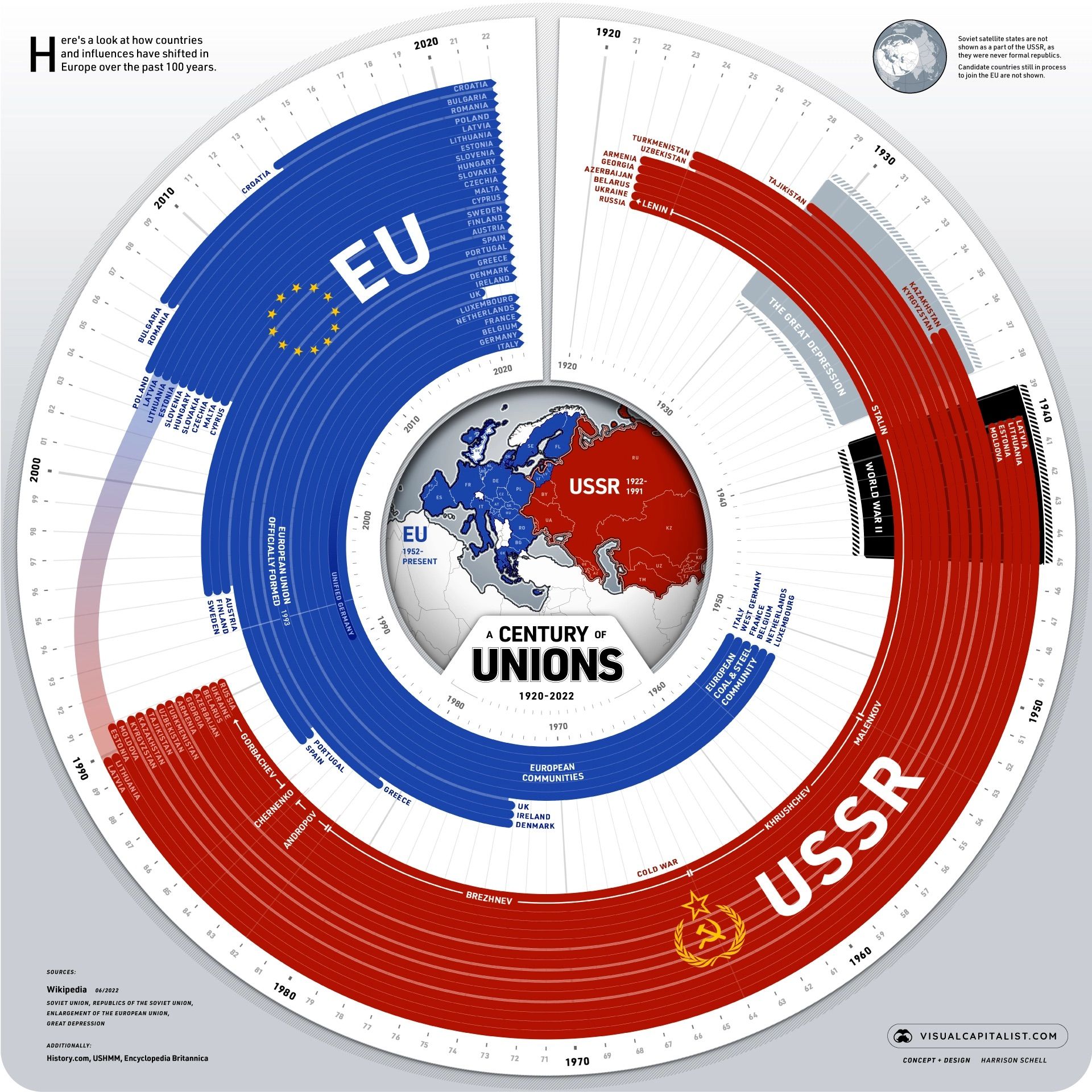 As this chart shows, the Soviet Union (1922-1991) has been overtaken in both size and longevity by the European Union, founded in 1952 as the European Coal And Steel Community. Before the start of its fragmentation in 1989 the Soviet Union comprised 15 republics and 286 million people. In 2021 the post-Brexit European Union comprised 27 member states and 448 million people.
---
The Browser Sunday edition is a smorgasbord of delights. If you enjoyed this taster, subscribe for puzzles, crosswords, art, charts, articles and more each Sunday - plus five articles daily, in your inbox: